Digital receivers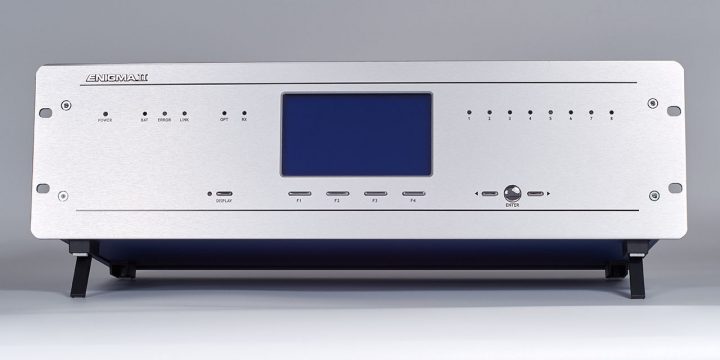 For about ten years the
Enigma II
has been the most versatile complex digital receiver produced by
Villbau
. Like its predecessor (
Enigma-XM88422
) the
Enigma II
is also a modular equipment built into a 19″ rack housing. Thanks to the card system it is really easy to replace the modules as well as to expand the receiver or change its configuration. All you need is a screw driver.
The Enigma II base unit itself consists of a
CPM2
(Central Processing Module) and a
PWR2
(Power Card) mounted in a 19″ rack housing. With a big LCD screen this minimal setup of
Enigma II
is already capable of receiving and processing messages from IP and GPRS communicators as well as reporting to some monitoring software runing on PC.
Enigma II data sheet, specifications and downloads
The modules can also be purchased separately in order to expand the monitoring station or for spare. Their main features are in the table below:
Photo
Type
Main features
E2-PWR2

input: 16.5V AC or 18..28V DC
battery charger output for 12V/7.2Ah
high efficiency switching power supply

E2-CPM2

suitable for IP receiving (Ethernet: 100Base-TX), AES-128 titkosítás
up to 250 accounts, stores 2000 events
PC connection: 2xRS-232, 2x USB

E2-LC2

PSTN line receiver module with protection against overvoltage
stores up to 2000 events

E2-IP2

up to 2500 accounts, stores 4000 events
Ethernet 100Base-TX, AES/DES encryption
programming through USB

E2-RC2

Only for existing radio systems!




handles up to 2 UHF radio units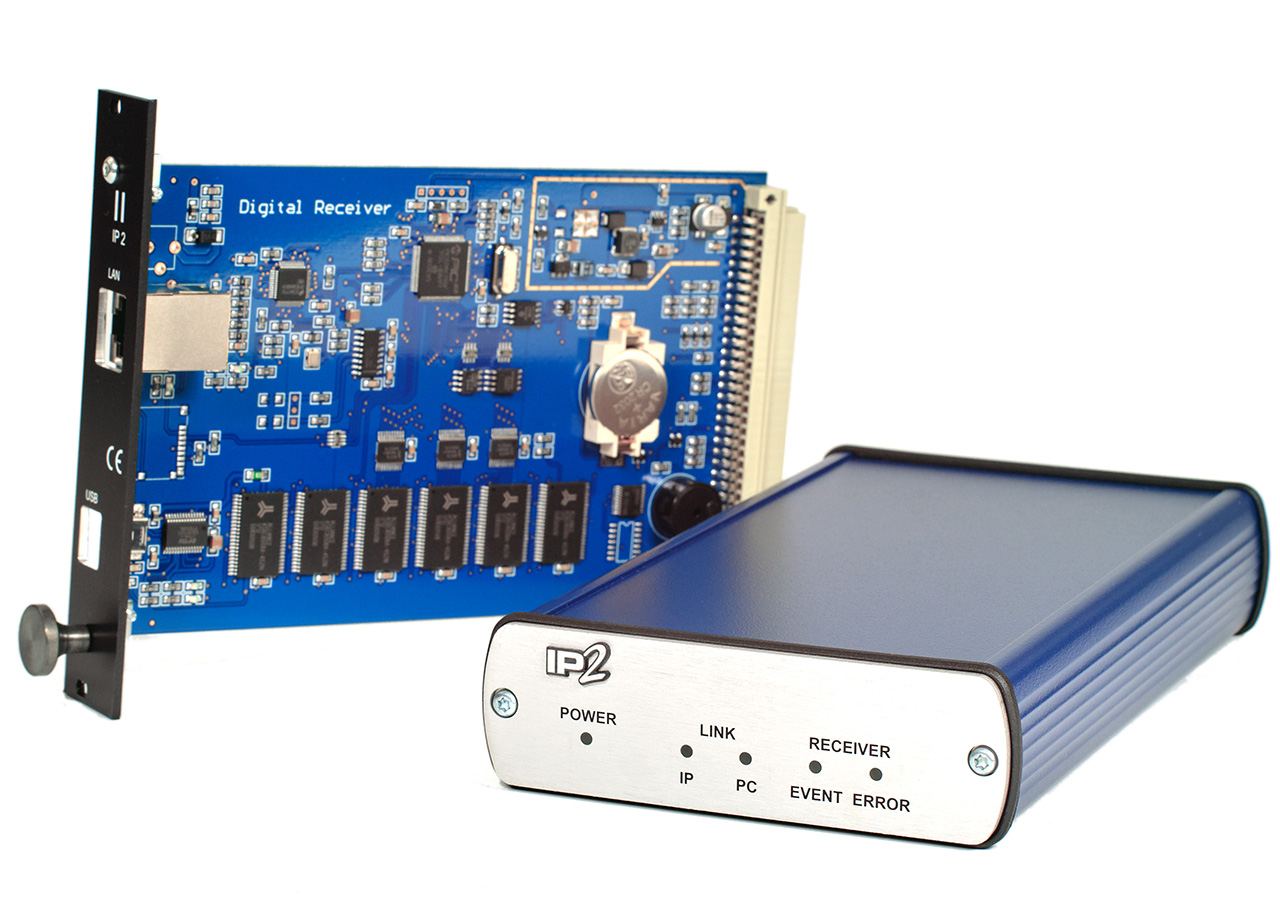 The
Enigma IP2
is a double-role IP-only receiver. As a card it is part of the
Enigma II
receiver to extend its IP functions. As a standalone device it is a full-featured IP receiver with its own processing of events, monitoring accounts and reporting to PC (through USB or serial port). See main features of the card version in the upper table.
Enigma IP2 data sheet, specifications and downloads